I finally got my new purse done. Too cool using scrapbook supplies to make a REAL purse! Only a couple things I would change about it: I'd make the small sides a little bit bigger (although it's big enough right now for me) and I would put paper on the inside too...or at least remember to put the white side of the mat board on the inside of the purse, lol.
As soon as I finished it, I ran across the alley to show my new hairdresser's mom. When we were talking last week, she said she wanted to see it since she collects purses. Well, she looked it over and suggested lace in place of the ribbon....then asked how much I would charge to make her one! And I'd only been hoping to get enough people interested in doing a workshop to make their own.
So, what do you think of it?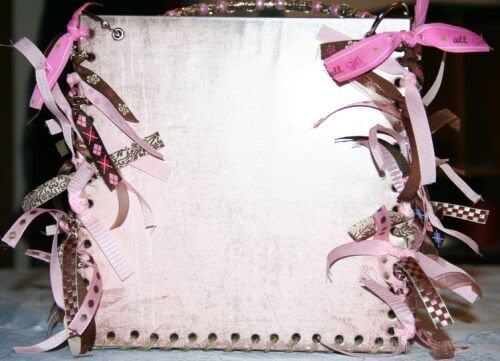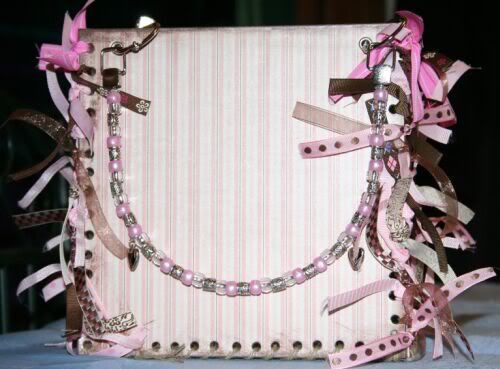 Oh, and I found the purse handles at Hobby Lobby but they didn't have any colors to match the papers I wanted to use. After trying and trying to find some other CTMH papers to use to match the handles, I decided to see if the ends of the handles would come off. So, a quick trip to Walmart for new beads and I had a pretty pink handle to match the papers I really wanted to use.