and she said I picked the perfect colors for the Colts. (C'mon, you Indy gals, let's here from you if I got the right ones!)
I absolutely LOVED the Moonstruck B&T papers from CTMH for this purse! Ok, I'm partial to this shade of blue anyway but that's beside the point, lol.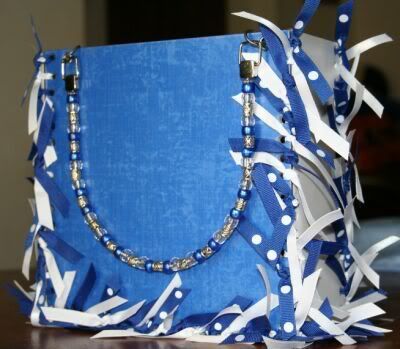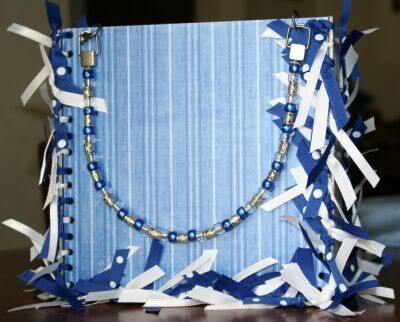 While I was waiting to get the purse handles from Mom yesterday, I decided to try making a "game" purse. I picked up this Chutes & Ladders game when my neighbor was having a yard sale last Friday. Actually, I was over there Thursday morning and one gal said she *might* have some games at home to bring over later. This one was basically just the board in the box but that was all I really wanted anyway.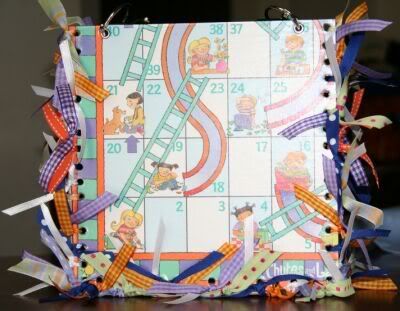 You can't really see it in the pic but "Chutes & La" are across the right of the top then "dders" is on the right side. The ribbons get in the way but the whole title *is* there.