I finally remembered to take my camera upstairs! At long last, here's the Palm Trees purse for my gf's store in Florida: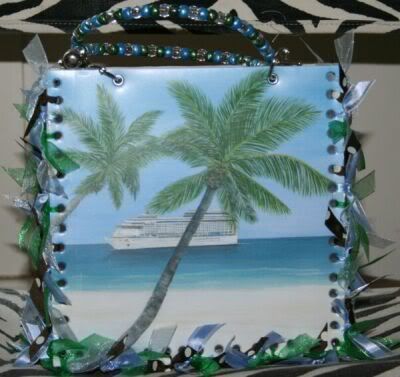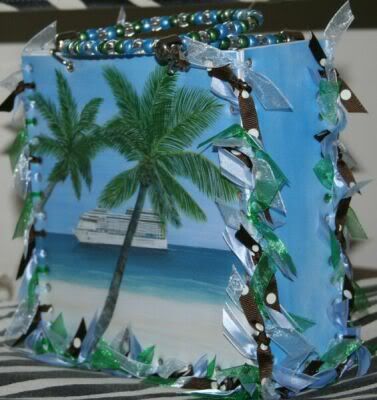 Both sides are the same paper then I was able to use the scraps for the sides. Blue, green & clear beads for the handles.
And a Red Hat purse. This was actually my second choice of papers but the first one got ruined and I haven't had a chance to get back to that store. When I started it, I didn't have any purple ribbon so I thought I'd be slick....dyed some white ribbons with my CTMH inks! That ended up not being such a good idea as the ink ended up bleeding through all over the purse so I had to throw it away.
So here's my second attempt at a Red Hat purse after finally finding the purple ribbons that I wanted. (Well, almost....I actually had a darker purple in mind for the organdy but this is what was available.)