but here's a couple more, finally. Last week was just nuts and I couldn't find much time to get these done.
Both of these were just for fun.
CTMH papers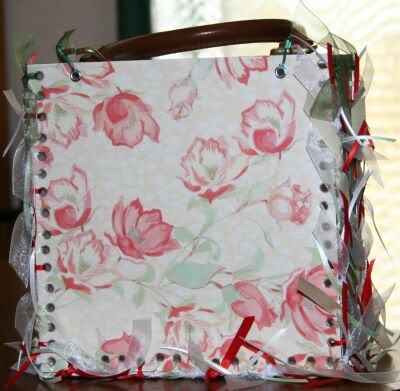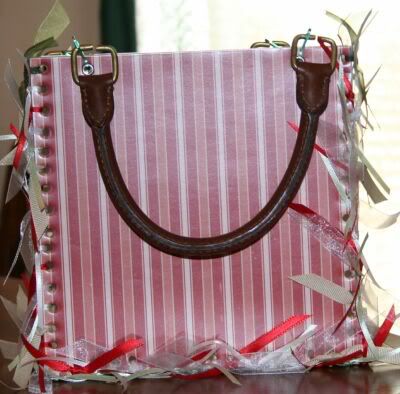 I *will* be fixing the handles on this one. I just have to remember to ask DH to squeeze them closed because I couldn't do it, no matter how much I tried.
Pooh...wish now I'd thought to take pics of the sides. Instead of cardstock on the sides, I used more of the Pooh papers so it's the same all the way around.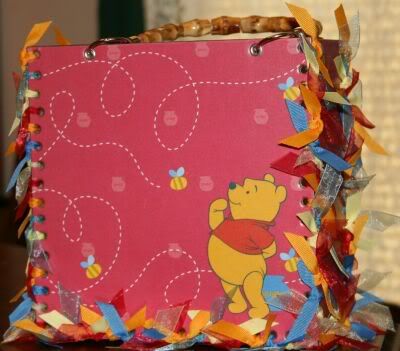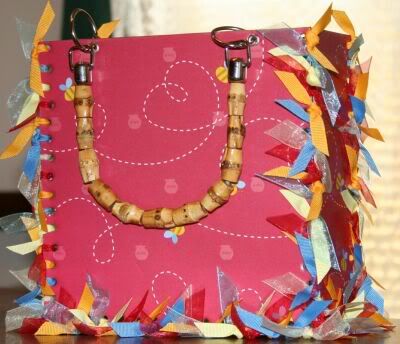 For the ribbons, I used an orange-yellow grosgrain to match Pooh, a red organdy to match his shirt, blue grosgrain to match the bees' wings and a light yellow organdy to (almost) match the bees.
What do you think of the "bamboo" handles? They kind of look like bamboo but they're big beads!