This first one is for my "other DD" (Kirsten's bff, Elaina). She picked out the paper from the DCWV glitter stack and pretty much left the rest of it up to me. I hope she likes it!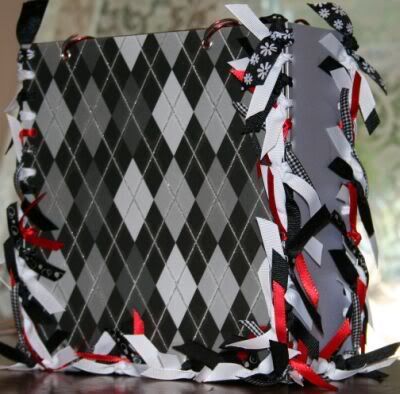 Both sides are the same so I only took one picture.

Then I made this one for my mom. She's been great about running here and there to get stuff for me to work on all of these and, so far, hasn't asked for anything (and I'm kind of scared to see my bill for supplies, lol).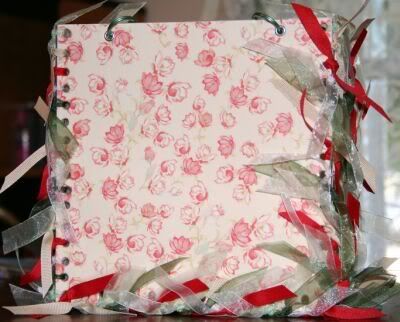 Sorry that side 2 is blurry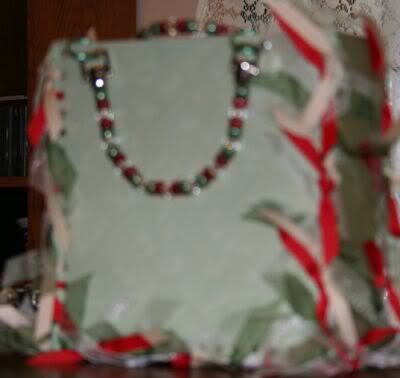 Now I'd better get moving. Need to run a couple errands before I tan then I'm taking Jason and some friends to the park for a 'picnic' lunch and playtime. Good thing I can cut ribbon anywhere since I'll probably work on that, and some other purse stuff, while they're playing. (Gotta keep working. Still need to get those 4 done for the new store and she called last night with several more ideas for later on.)